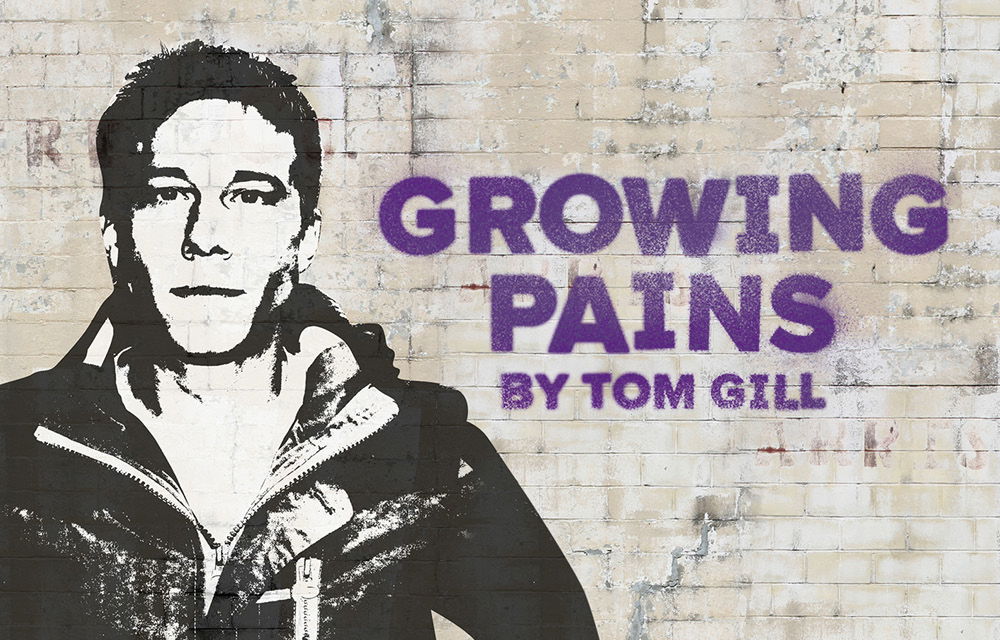 "If you plant a seed, and treat it like the dirt it's surrounded by, it'll grow ugly, like me…"
An explosive twist on the conventional coming of age story.
Carrying the weight of the world in his J.D Sports bag, a working class lad trades his stoner mates and council estate for a one way ticket to the capital. But he'll need more than a young persons railcard for the journey he's about to take...
Combining spoken word with original songs, this 'ambitious and vivid' (The Stage) solo show is a poetic ride from heartache to redemption, against the backdrop of Ladbrokes, broke lads, and shit dads.
Winner of the IdeasTap Innovators Award.
Commissioned by Battersea Arts Centre
Directed by Matthew Landers
Music/Sound production by Ewan Phillips
#GrowingPains
PRESS REVIEWS
"Tom's script is meticulously moulded. He has mastered the art of rhyme with delirious dexterity"
"As fresh and original as they come... phenomenal"
"Genuine and raw. A must see!"
"Compelling, funny, intense, involving and so much more"
"A one man tour-de-force"
"An ingeniously written must-see"
"Ambitious and vivid"
"Incredibly accomplished... a breath of fresh air!